Sarah E. Goode STEM Academy
Chicago Public STEM Academy in Chicago's Ashburn neighborhood.
The Goode STEM Academy, designed in collaboration with STR Partners, embodies the continued commitment of the CPS (Chicago Public School) and the City of Chicago in providing the most modern school facilities and fullest opportunities for students. As part of the City's Modern Schools Across Chicago Initiative, the Goode school begins with the Urban Model High School prototype design, which emphasizes flexibility, adaptability, and community accessibility—and then lets imagination take flight by organizing the building into three areas: Mind (academic classrooms); Body (physical education); and Spirit (Music, Art, and Library).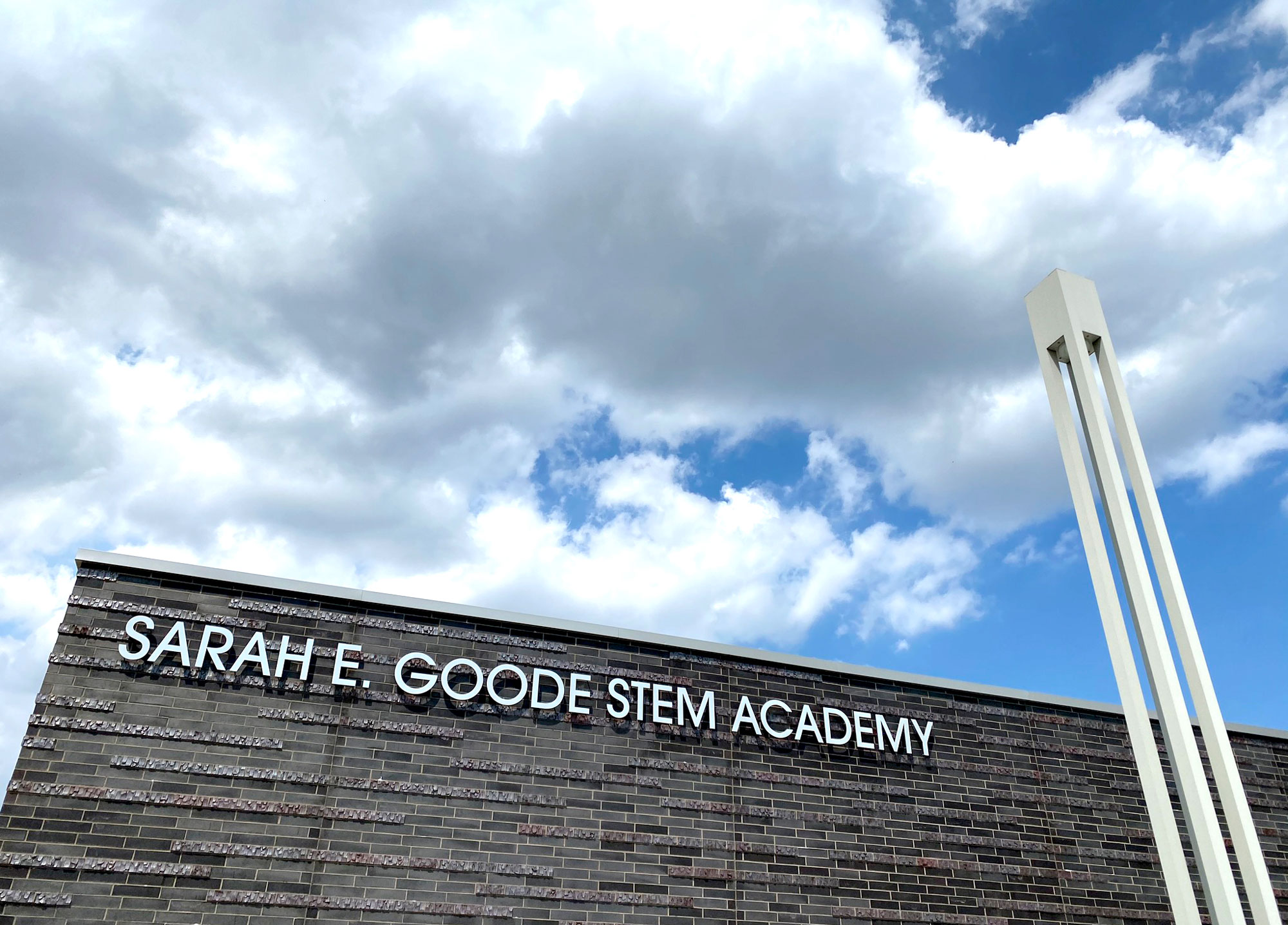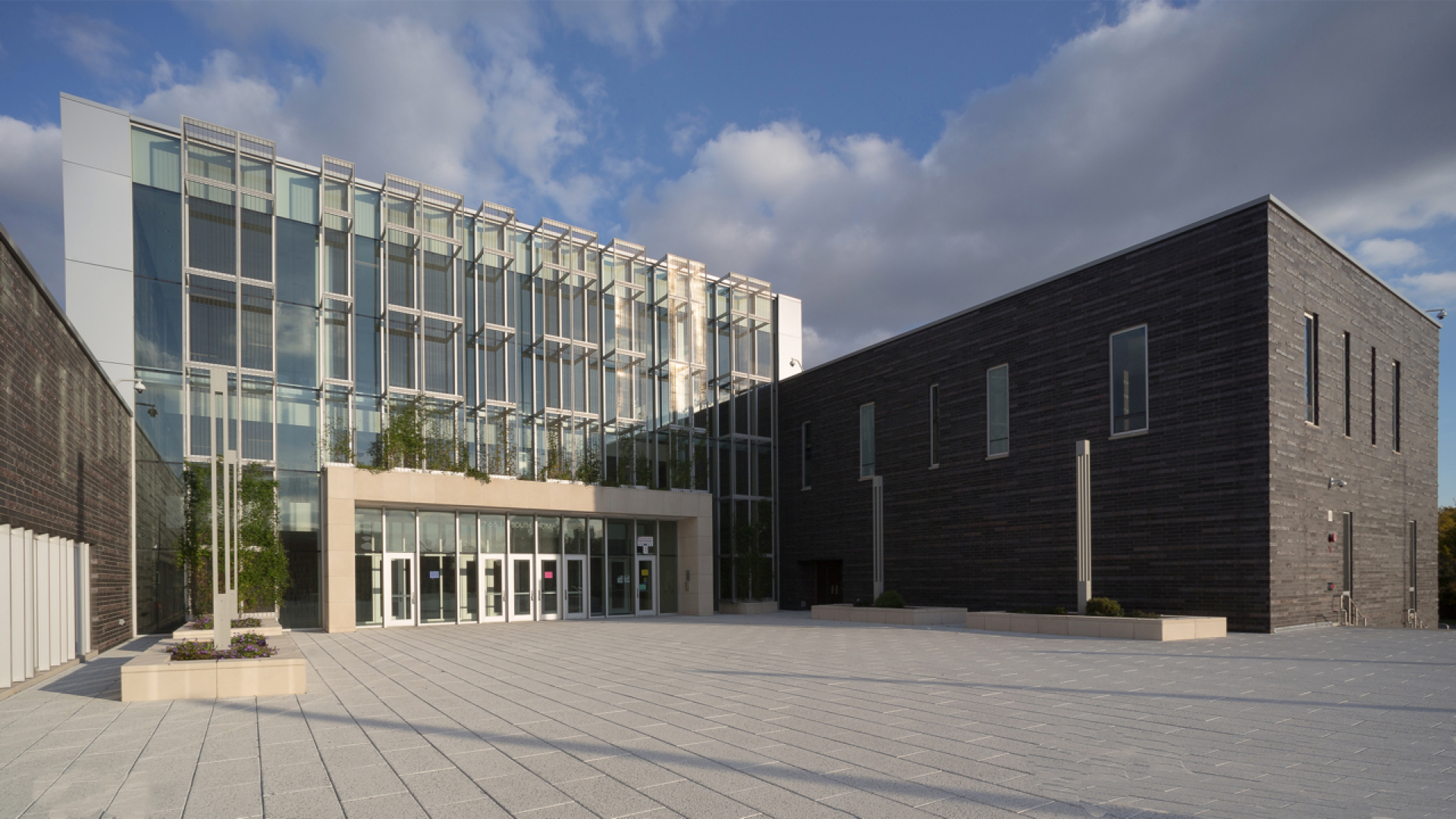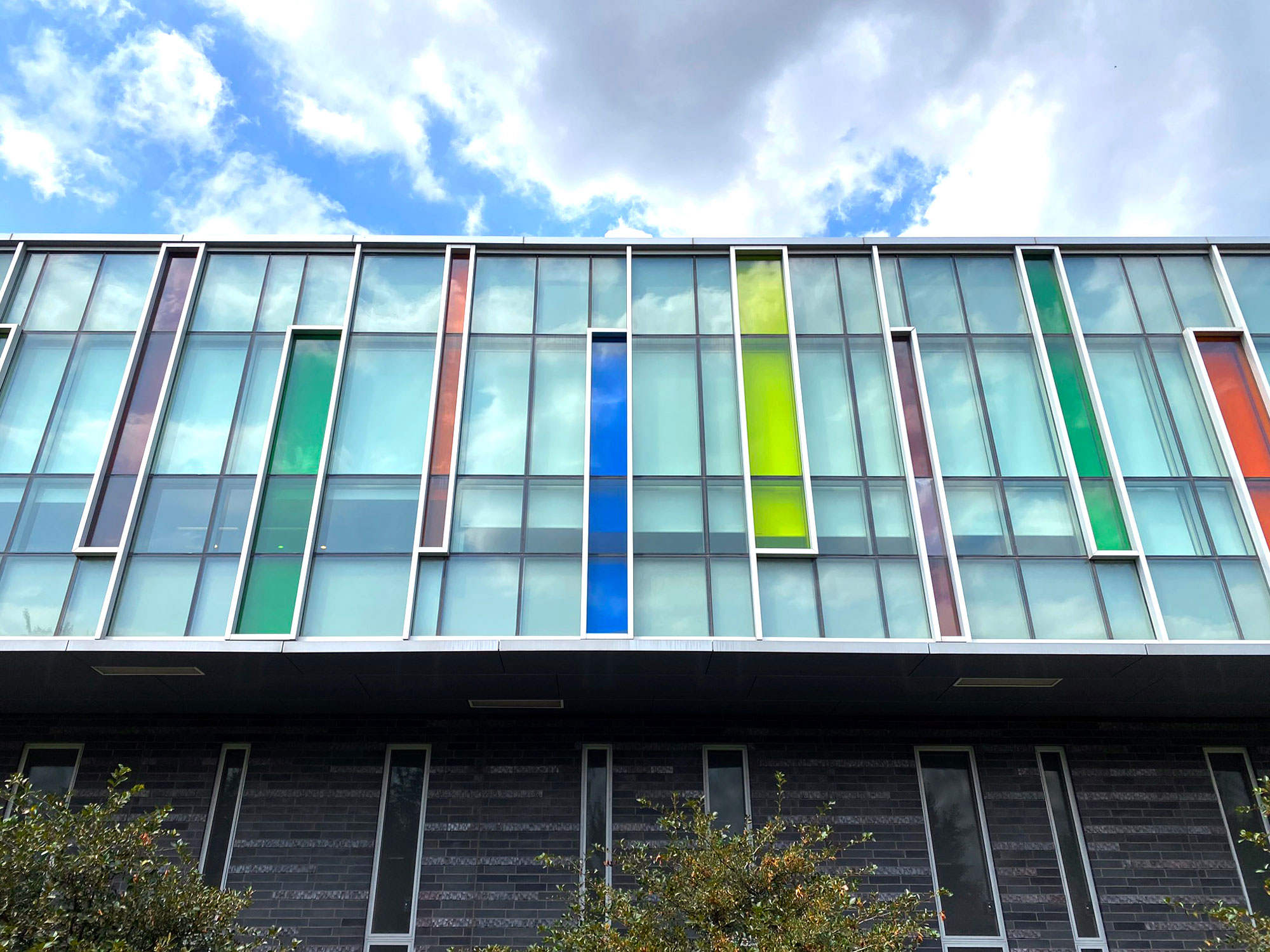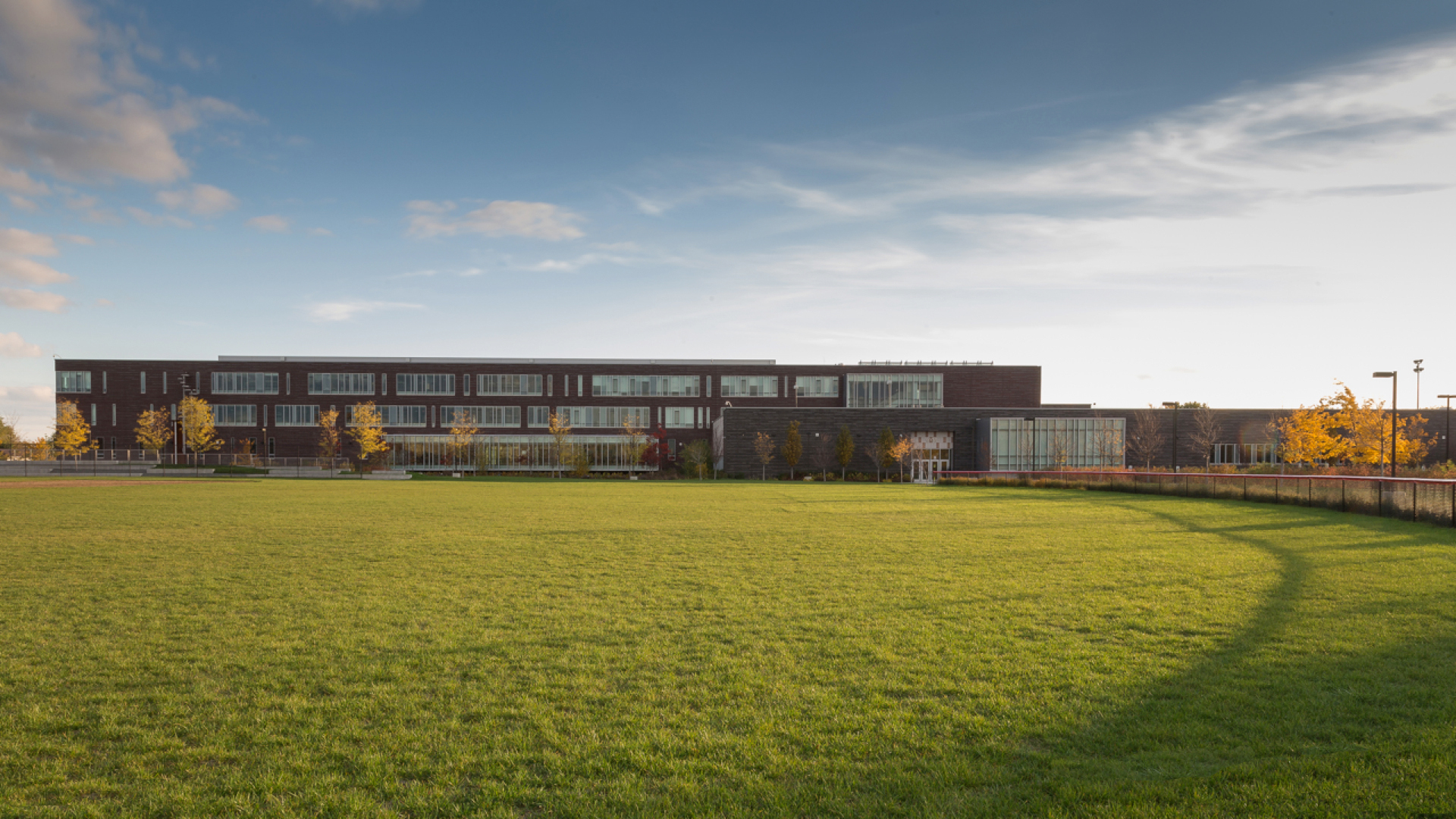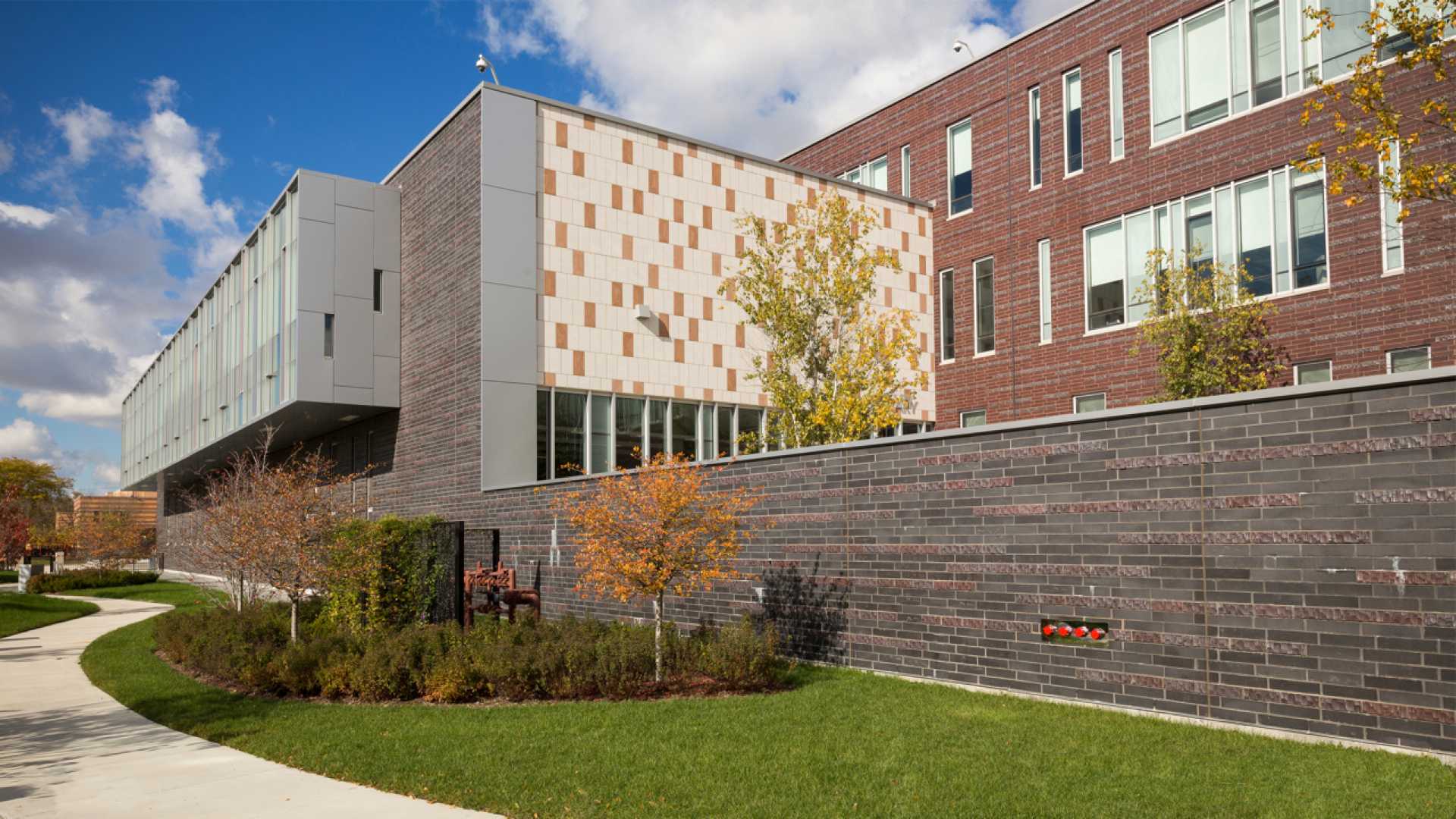 The new three-story, 210,000 square foot facility achieved the coveted LEED Platinum status through innovative and sensitive response to USBGC goals. The design team aggressively gained gain LEED points through design and planning in all categories. The team also incorporated visible environmental elements for promoting sustainable practices into the building and site. The 17-acre site includes an outstanding collection of athletic fields including a softball diamond and tennis courts.
The school is named in honor of Sarah E. Goode, the first African American woman to receive a United States patent. She was a freed slave, an inventor, furniture designer, and a Chicago business owner.