Oakwood Shores Terrace Apartments
Mixed-use development development in Chicago's Bronzeville neighborhood.
Oakwood Shores Terrace Apartments and Mercy Medical Center is an 89,630 square foot mixed-use development located in Chicago's Bronzeville neighborhood.
Oakwood Shores is a six-story development which houses Mercy Hospital and Medical Center on the bottom two floors and a 48-unit mixed-income housing complex on the top four floors. Levels three through six offer one, two, and three-bedroom apartment units.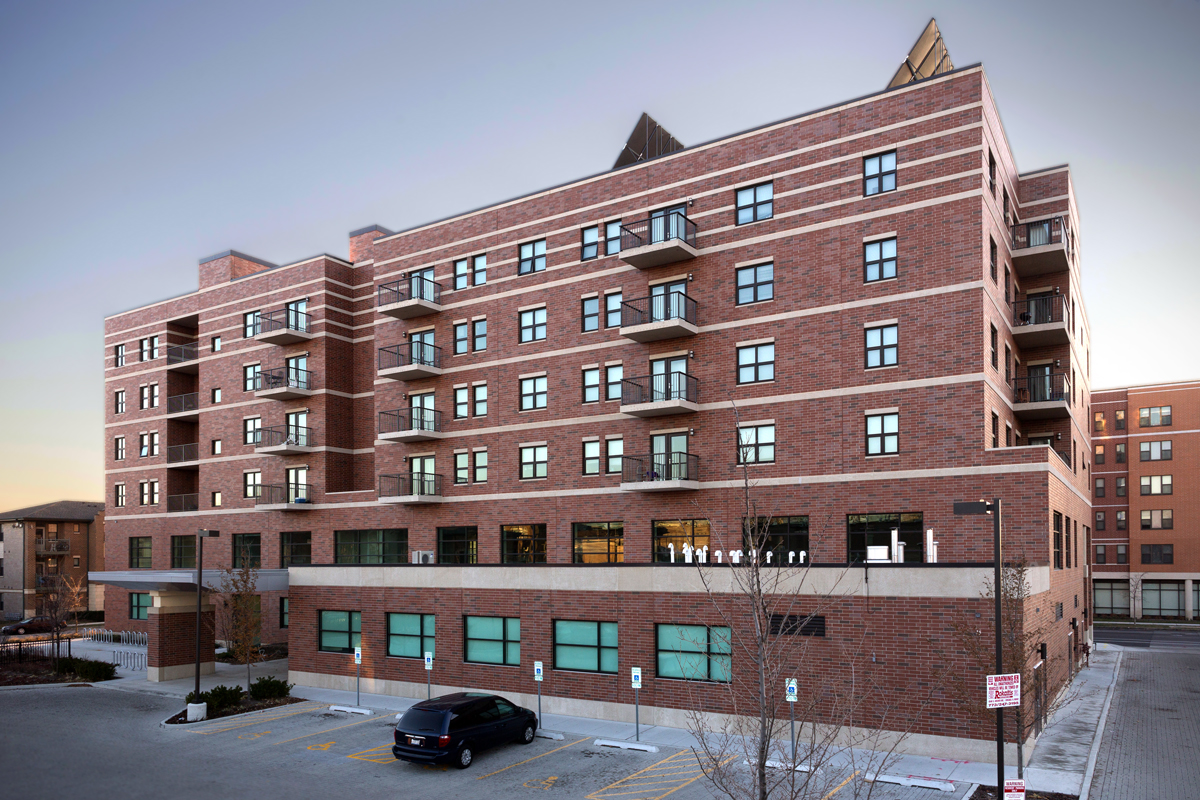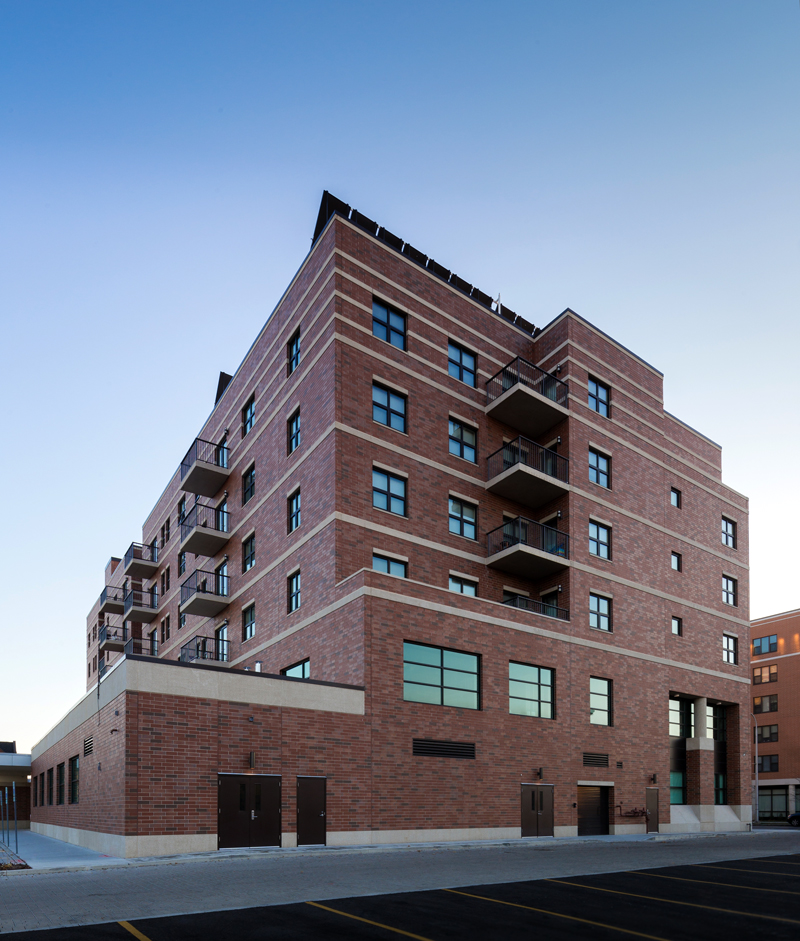 Oakwood Shores was constructed in compliance with Chicago's Green Homes program. Some building feature included to comply with the Green Homes program are:
– A solar hot water system.
– Energy Star appliances and lighting.
– R-21 continuous exterior wall insulation with recycled content.
– a reflective roof with R-52 insulation.
– A bioswale water retention system.
– Insulated double-pane windows with argon gas and low-e coatings.
– A parking lot with permeable pavers
– A community 'pocket park' on-site landscaped with native plant species.