Multi-family Transit Oriented Development (TOD) adjacent to the Cottage Grove Green Line Station in Chicago's Woodlawn neighborhood.
Woodlawn Station is a mixed-use development that is home to 55 residential units and commercial space at 63rd and Cottage Grove next to the Cottage Grove Green Line Station.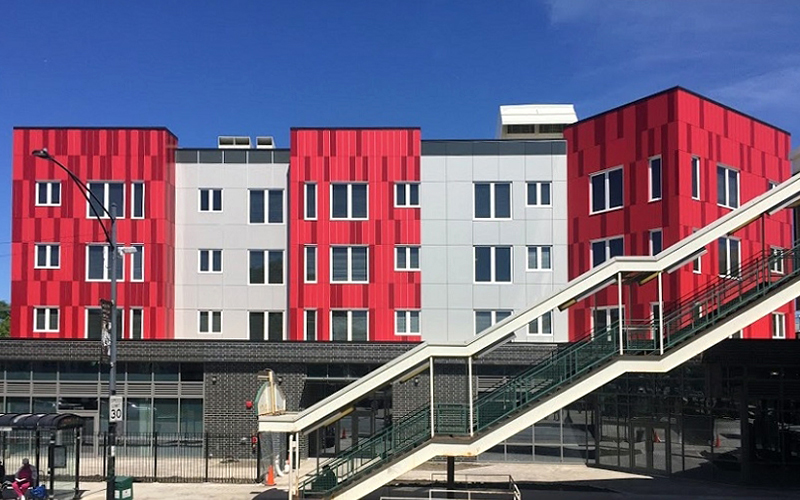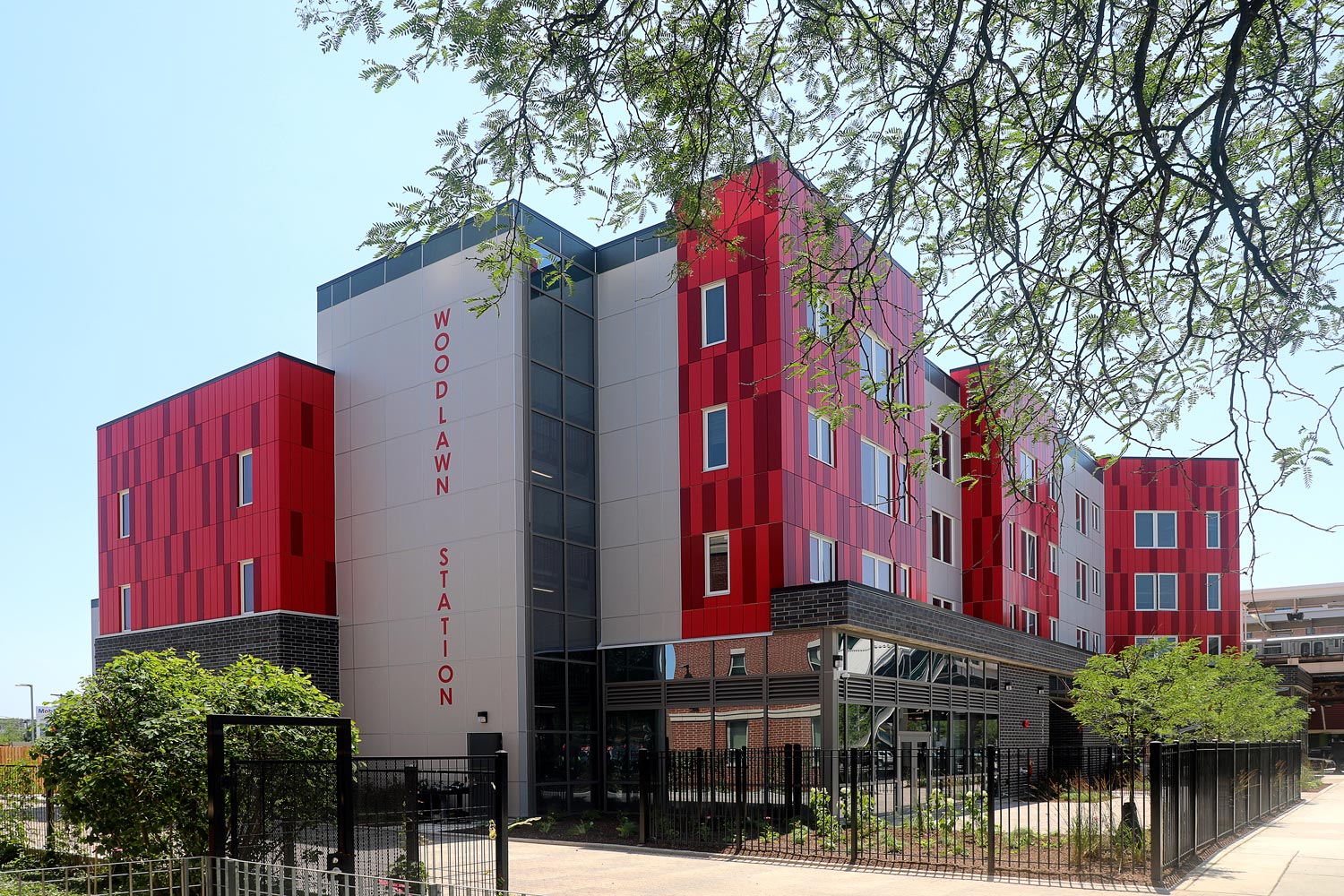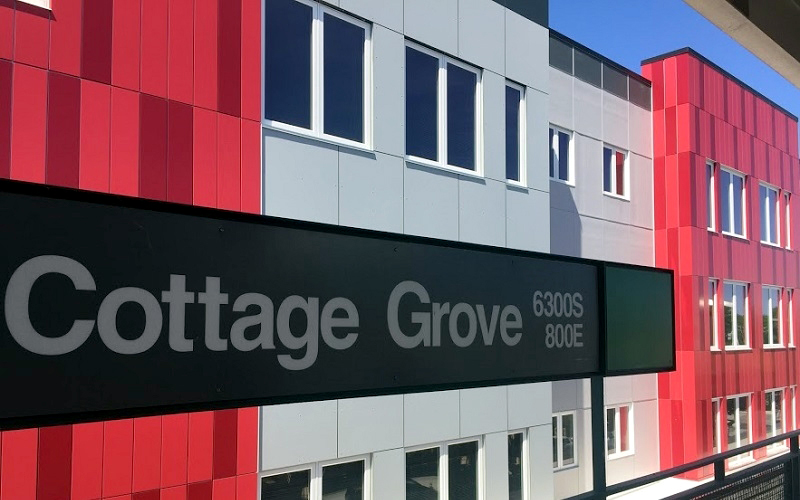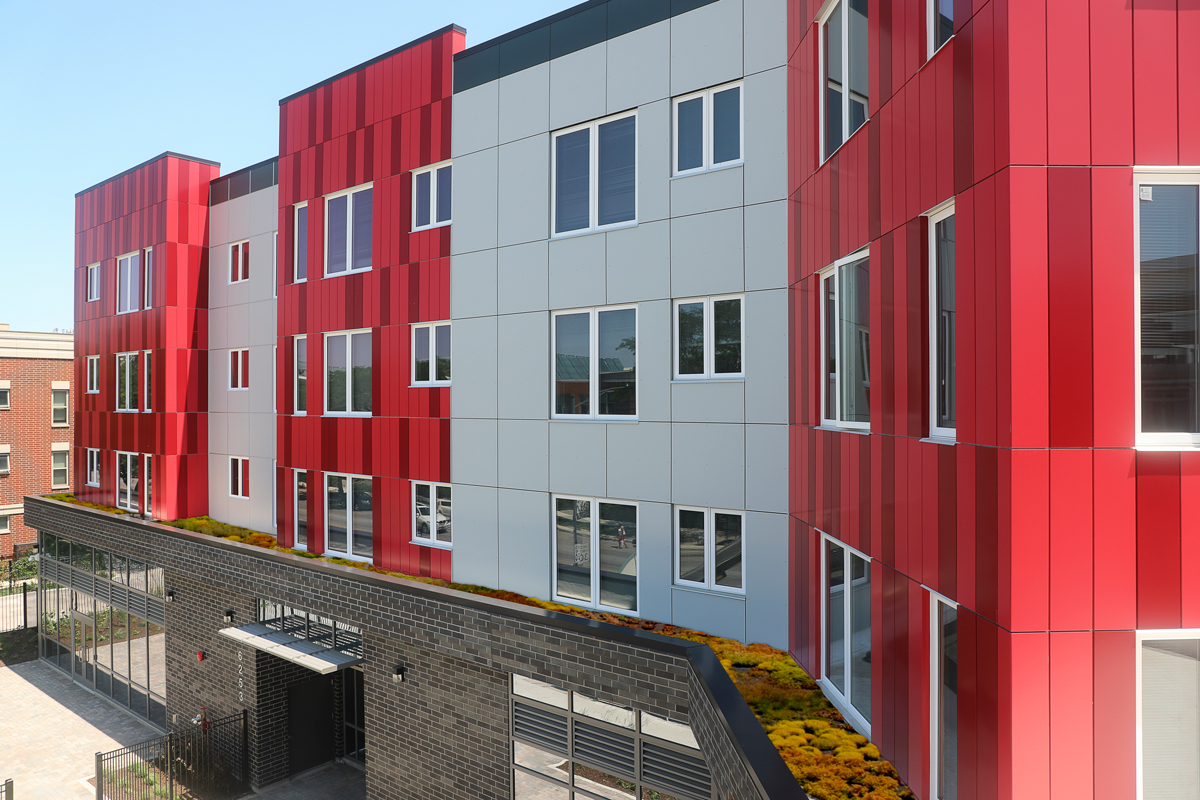 The project is a great example of how affordability and good design do not have to be mutually exclusive. Over 50% of the units are affordable, while the remaining units are rented at market rate.
The red and gray exterior panels juxtaposed with the black brick and glass of the facade give the building a modern feel. This aesthetic is further implemented in the interior with polished concrete floors, exposed duct work, and white concrete ceilings. Furthermore, the design has many sustainable features including a green roof, a solar thermal system, and enhanced insulation.
Nia Partnered with Gensler on this project.